What's the Best Gift for Your Baby?
That was a lingering question I asked myself when I had my first baby…
Maybe I can give him the nicest rattle, I said… or a cozy pillow… or a night light… or something else… it was endless.
As I was reading some parenting books and buying those things that could make my baby happy, I then realized that I have to choose SAFETY and HEALTH over anything else.
There were lots of times when my baby couln't breathe freely. Situation like this worries a lot of parents like me. When it happens at night and my baby couldn't breathe, it annoys him, so he cries a lot… and as a parent, you couldn't sleep, RIGHT? Can you relate?
Thankfully, somebody invented the NASAL ASPIRATOR!!!!
✔️ NO more EXPENSIVE visits to the Pediatrician
✔️ NO more SLEEPLESS NIGHTS
✔️ NO more CRIES and BREATHING DIFFICULTIES
How would you love that?
When your baby is well, can breathe freely, and sleeps well, there's no need to worry but to monitor him while at play. It is a common rule not to give small objects to infants as these would pose as choking hazards to them.

However, you need not limit his movements and explorations so as to develop his motor skills. You need to encourage your baby's grasping skills. The Earthworm Toys are eco-friendly adorable wooden toys that fit best for this.
Hey, I've got something for you, Mom and Dad!
I would love to give you a gift for Christmas. I can give you those 2 items, the
Baby Nasal

Aspirator

and the

Earthworm Toy

for "

FREE

" when you purchase our promotiona

l

Baby Crib

Backpack

right now worth

86.99 USD + Free Shipping

.


BABY CRIB BACKPACK

:
In Amazon, a similar item costs 87.48 USD without any Free Gift ( see picture below):😥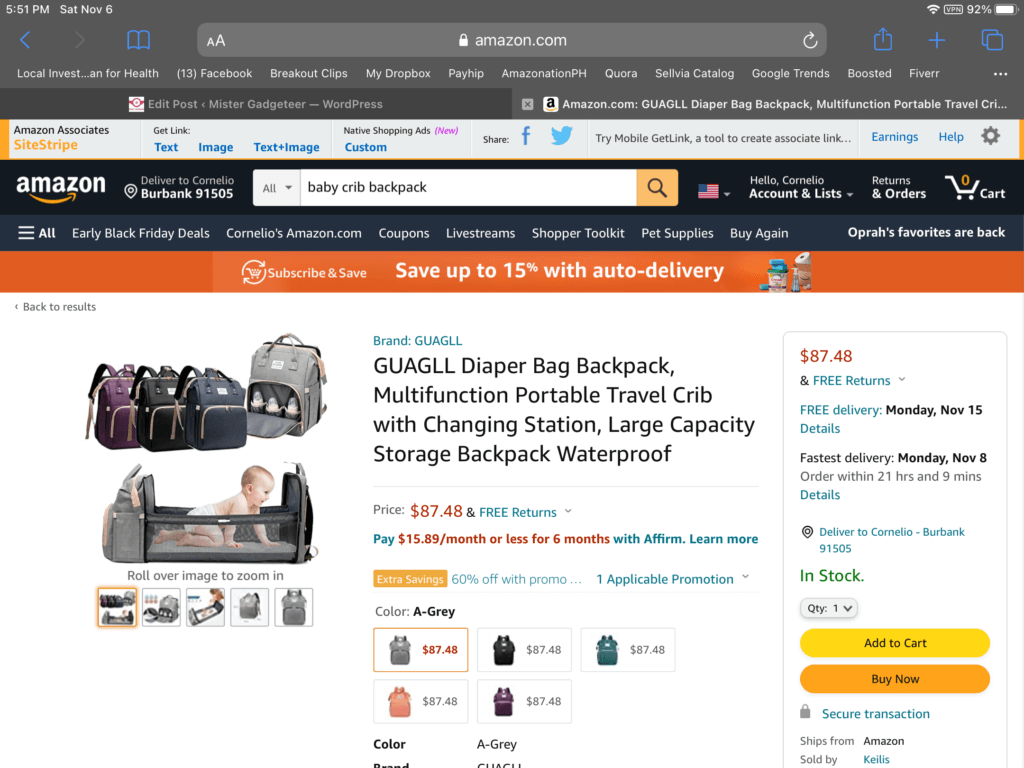 Here's our
Crazy Bundle

:
This product comes at a regular price of USD 86.99
Bundled with 2 FREE GIFTS + FREE SHIPPING!😍
BUT WAIT….😮
If you ACT TODAY, not tomorrow
You Get an additional 10% OFF 🥰😘
You won't pay USD 86.99
PAY ONLY

78.29 USD

Here

👇👇👇
For inquiries and other concerns, chat with us:
WhatsApp / Viber: 639190056238